Next appointment of the BMC Championship was Mariembourg Belgium.
The weather forecast for the weekend didn't promise much good, where we had Saturday changing conditions, Sunday was in dry conditions,….
Because of the changing conditions on Saturday we were not able to test all settings we wanted, but generally the speed and kart was OK.
For the free practice the track was wet, so the hope we had to do a last test on the dry set-up was gone.
Qualify session we had to risk and use the set-up we didn't test, result was that the speed was not good enough, and on top Nick was not well positioned to use slipstream to improve his time, so he had to be satisfied with a 9th place on the grid.
Race 1
Nick had a good start to P5, but after a few laps he was overtaken, because Nick  defended too hard he lost the kart and went off track and lost positions,…  he quickly could close the gap  but then he lost speed because during some incidents on the track Nick's wheel was damaged and he lost tire pressure .  End result P9, but due to some penalty Nick could win 1 place so next round start from P8.
Race 2
P8, is outside of the track and a difficult place to start, especially in Mariembourg, with the start Nick left the corridor and a 3 seconds penalty was given.  With the start Nick won 1 place and during a quit difficult race Nick ended 5th, but lost 1 place because of 3 seconds penalty.
Race 3
Best race of the day, from P7 Nick made a good start to P4, he had some nice and fair fights on the track, to ensure at least a good end of his difficult day, Nick decided to not fight until the end with the 2 drivers  around him, and just ensured he stayed close enough to them because both of them were penalized with 3 seconds.  So Nick could end the race at P6 but counted for a 4th place.
Day event P7, in the championship Nick did a great deal with this race because he climbed to the 3th 3 place.
Many thanks to Daems Racing team for their great support, Azza service point, & Keroma for their hospitality.  And special thanks to our partners AMK and JDprints
Up to the final at Genk on October 30, 2016
Nick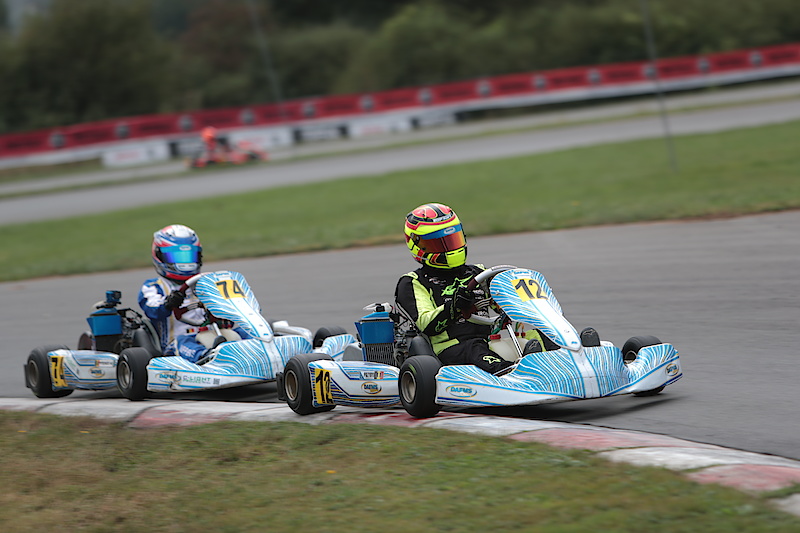 <img class="alignnone size-large wp-image-468" src="http://www.nickcuppens.com/wp-content/uploads/2016/09/12163803-20BD3DDACFC8EADEB37F.jpg" alt="12163803-20bd3ddacfc8eadeb37f" width="800" height="533" srcset="http://www.nickcuppens.com/wp-content/uploads/2016/09/12163803-20BD3DDACFC8EADEB37F.jpg 800w, http://www.nickcuppens.com/wp-content/uploads/2016/09/12163803-20BD3DDACFC8EADEB37F-300×200 click now.jpg 300w, http://www.nickcuppens.com/wp-content/uploads/2016/09/12163803-20BD3DDACFC8EADEB37F-768×512.jpg 768w" sizes="(max-width: 800px) 100vw, 800px" />