We started Friday afternoon to check the status of the chassis, after some laps we concluded that the reaction of the chassis didn't full fill the expectations of Nick.  So we had to build up another chassis  on Saturday morning, because of this Nick had to miss the morning practice sessions and could only take part in the afternoon, luckily it is his home track, the speed was there, so this would not have been a big disadvantage for Nick.
Nick qualified on the 5th position, what was not where he wanted to be but inside of the track , with his experience he has the chance to improve during the race,….
Race 1
Nick had a good start and could move forward to P3, where he had a long battle for P2 when finally in Lap 10 he could pass the gap to was just too big but Nick could to overtake P1.
Race 2
Nick could stay at his position at the start and could manage to stick to Luca's rear bumper the complete race, Nick tried several times to pass but it didn't work out so also race 2 ended at P2
Race 3
Team mate Kobe Pauwels managed during the 2 previous races to  gain back after he lost them due to a bad start in race 1, so he was at P3, at the start Nick had to let Kobe pass, Kobe started to attack Luca and Nick was watching the battle from the 3th place.  In lap 5 Nick used the opportunity to overtake Kobe and 2 laps later he passed Luca, Kobe followed but Luca could recover P2.  Once Nick was on P1 he could manage his race and could drive away from Luca and Kobe who were fighting their positions.
Event result P2, championship P2 with only one race to go on November 01 at Genk.
We would like to thank the supporters, our great and complete Daems Racing Team for their support, all DRT race pilots,… at almost every class DRT was taking part,  our colors you could find @ the front.
Looking forward to the final which also means Nick's last race in the Mini Max Class.
Thanks to Oswald Paret and kartphoto.com for the nice photos.
Quick greetings
Nickcuppens.com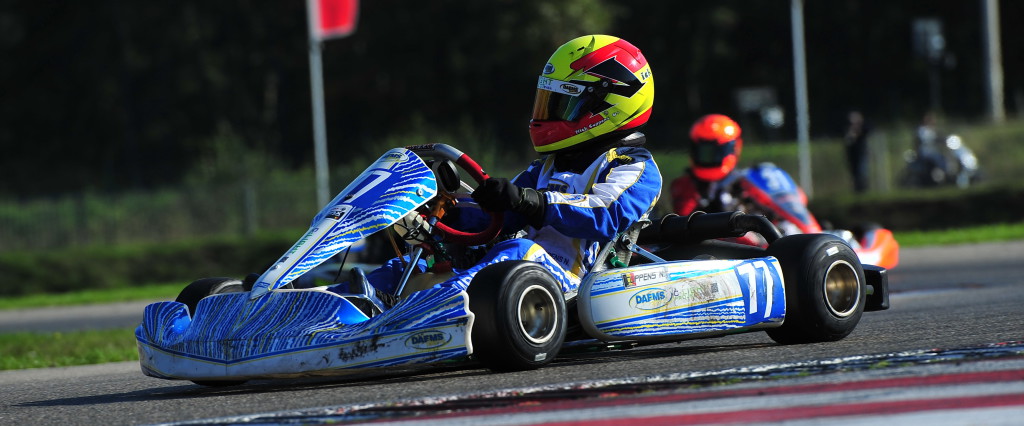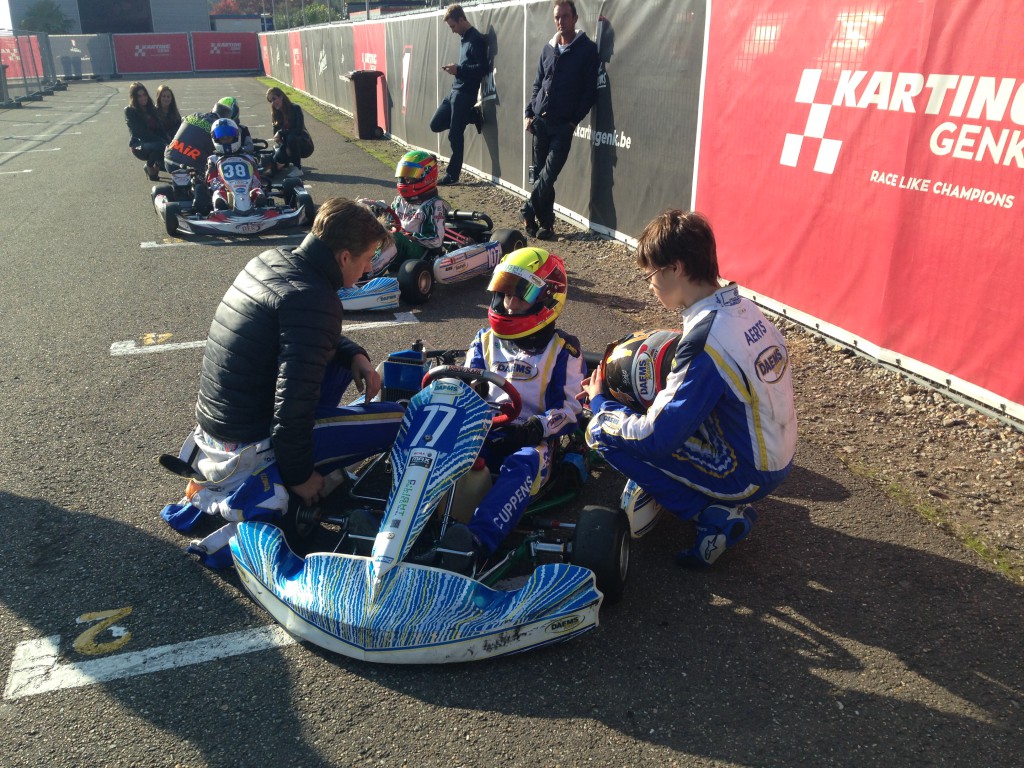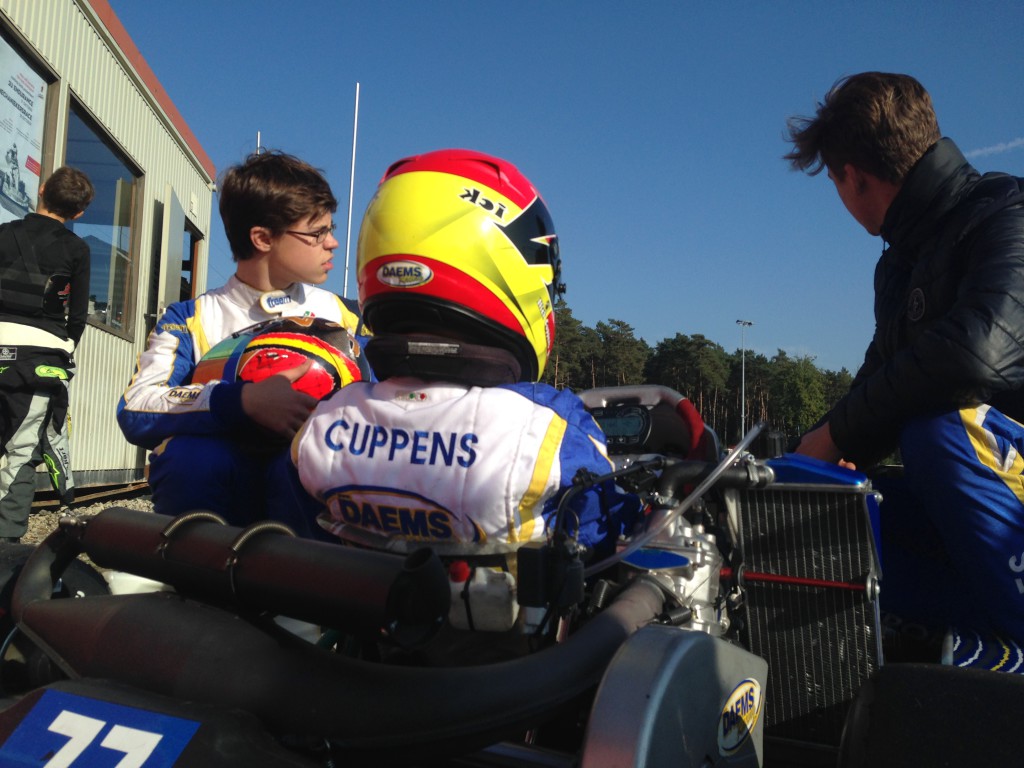 <img class="alignnone size-large wp-image-223" src="http://www.nickcuppens.com/wp-content/uploads/2015/10/DSC_8724-1024×292.jpg" alt="DSC_8724" width="1024" height="292" srcset="http://www.nickcuppens top article.com/wp-content/uploads/2015/10/DSC_8724-1024×292.jpg 1024w, http://www.nickcuppens.com/wp-content/uploads/2015/10/DSC_8724-300×86.jpg 300w" sizes="(max-width: 1024px) 100vw, 1024px" />